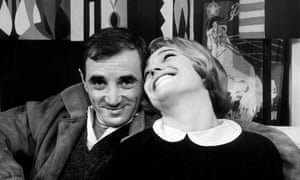 Aznavour, who was born Shahnour Varinag Aznavourian in Paris to Armenian parents, sold more than 100m records in 80 countries and had about 1,400 songs to his name, including 1,300 he wrote himself. He was sometimes described as the French Sinatra because of his stirring, melancholic style.
He left school aged nine to become a child actor and went on to have a successful parallel acting career, most notably appearing in François Truffaut's new-wave classic Tirez Sur le Pianiste (Shoot the Piano Player), Claude Chabrol's Les Fantômes du Chapelier (The Hatter's Ghost), and the 1979 Oscar-winning film adaptation of Günter Grass's The Tin Drum.
His singing career was forged in occupied Paris during the second world war, performing in cabarets as his parents secretly worked with the resistance, hiding Jews, communists and others in their apartment. "French is my working language but my family language is always Armenian," he said in 2017.
Aznavour opened for Édith Piaf at the Moulin Rouge and the popular singer was an early adviser – and flatmate. "I brought her my youth, my madness; she loved my whole jazzy side," he told the Guardian in 2015. She advised him to have a nose job, only to declare, "I preferred you before" after the surgery.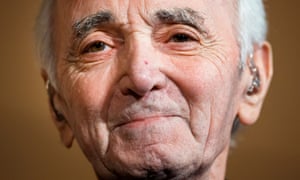 Source: The Guardian